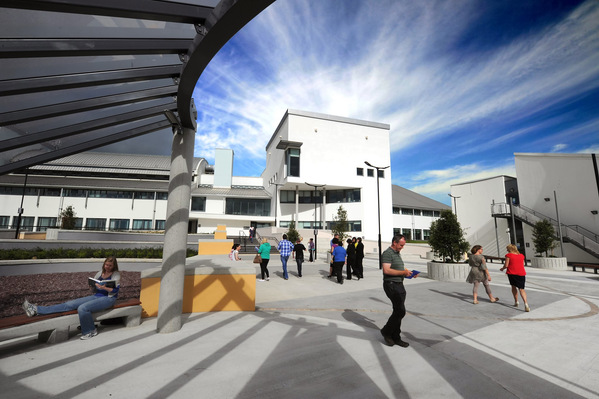 I.Cooperative Institution: Tralee Institute of Technology

Established in 1977, Tralee Institute of Technology in Ireland ranks eighth among all Irish national universities and institutes of technology. There are more than 4000 students and more than 300 faculty members in the school. A series of higher education courses have been offered from higher vocational certificates, undergraduate courses, master's degree to doctoral degree. The fields covered include multimedia art, business, humanities and social sciences, tourism hotel management, engineering, nursing and so on.
School website: http://www.ittralee.ie/en/
II.History of this educational program: Began in 2013
In 2013, Wuhan Polytechnic and Tralee Institute of Technology signed a Sino-Irish Cooperation Agreement on the program of Digital Media Art Design in accordance with the Regulations of the People's Republic of China on Sino-foreign Cooperation in Running Schools. The project has been approved by the Education Department of Hubei Province, and enrollment has been incorporated into the Recruitment Plan in Colleges and Universities.
III.Recruitment targets
This year's college entrance examinees of Hubei Province studying either liberal arts or science
IV.Language requirements for admission to Tralee Institute of Technology
IELTS 5.5 points or above, not less than 5 points per item.
V.Domestic and foreign expenses:
1.Tuition in Wuhan Polytechnic: RMB 16800 yuan per year.
2.Irish expenses: tuition and living costs are about 130,000 yuan per year.
VI.Application for going abroad
1.Application materials: university transcripts and English translation, IELTS or TOEFL transcripts, passport copies.
2.Application time: March to June or September to November each year.
3.Place of application: Room 108, Office of International Scholl, Northern Yisi Building.